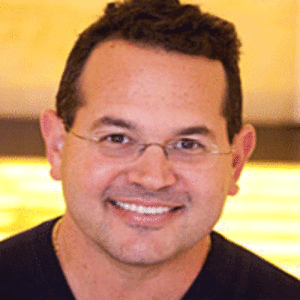 Plastic Surgeon Specializing in Painless Breast Implants
Fort Lauderdale Plastic Surgeon Dr. Paul Wigoda
Dr. Wigoda graduated cum laude from Ransom-Everglades High School in Miami, Florida. He received a Bachelor of Arts degree with high honors (magna cum laude) from Amherst College in Amherst MA, the top liberal arts college in the nation, where he majored in neuroscience. Beginning in 1989 he attended the Baylor College of Medicine in Houston, Texas at the Texas Medical Center, the world's largest medical center. He was granted a doctor of medicine degree in May of 1993. Dr. Wigoda was selected from over 100 applicants from around the nation to the single position available at the University of Texas Southwestern Medical Center Plastic Surgery residency, the top plastic surgery training program in the country.
Dr. Wigoda served as a surgery intern and resident at the University of Texas Southwestern Medical Center in Dallas. He trained in general surgery and trauma surgery at the world-renowned Parkland Memorial Hospital. Dr. Wigoda then began his training in plastic and reconstructive surgery working both at Parkland Memorial Hospital and at numerous private hospitals around Dallas. Dr. Wigoda had the luxury of training with many of today's pre-eminent cosmetic and reconstructive surgeons. As a plastic surgery resident Dr. Wigoda scored in the top five percent in the nation on the national in-service exam which tests plastic surgery knowledge. As a chief resident, because of his skill and success, Dr. Wigoda was given the prestigious honor by his professors of serving as chief resident of Parkland Memorial Hospital first among his colleagues. Because many of the national cosmetic surgery courses for plastic surgeons are given in Dallas by his professors, Dr. Wigoda was able to attend multiple courses on all of the latest techniques and technologies in cosmetic surgery including endoscopic surgery, ultrasound assisted liposuction, laser resurfacing, deep plane facelifts, midface lifts, open rhinoplasty, etc. He had the opportunity in his training to learn and use these techniques. He completed his plastic surgery training in 1998.
Dr. Wigoda continued his education and training at the University of Utah Medical Center in Salt Lake City, one of the nations top hospitals. He completed a one-year fellowship in hand surgery and microsurgery working with both the Department of Orthopedics and the Division of Plastic and Reconstructive surgery.
Dr. Wigoda is certified by the American Board of Plastic Surgery.
Dr. Wigoda is the Chief of Plastic Surgery of Broward Health, the primary trauma center for Fort Lauderdale and Broward County.
Personal
Dr. Wigoda was raised in South Florida. He is the son of a physician who practiced internal medicine on Miami Beach for over 25 years. He left his hometown and immediate family to obtain the best possible education and training available in the country. He has returned to South Florida to practice both cosmetic and reconstructive surgery of the highest quality. Dr. Wigoda is fluent in Spanish and welcomes the opportunity to care for Spanish-speaking patients. During his free time, Dr. Wigoda enjoys spending time with his family and participating in various sports and outdoor activities.
Awards And Publications
As an undergraduate, Dr. Wigoda wrote a scientific thesis that was awarded high honors. Dr. Wigoda was honored as an associate member of the Sigma Xi research society, an organization honoring the leading scientists in the nation. Dr. Wigoda received partial merit scholarships for medical school from the Rotary Club of Miami during three of the four years of medical school. While only a medical student Dr. Wigoda received a grant for his research and he published over ten articles in the leading journals of plastic and reconstructive surgery, cosmetic surgery, and hand surgery. As a resident and fellow he published additional papers. He has also produced and edited an instructional video on a surgical procedure of the hand. He has presented many of his papers at regional and national meetings around the country.
Dr. Wigoda has been named one of "America's Top Surgeons" by the Consumer Research Council of America, 2001-present.
Licensure, Certification, And Professional Society Memberships
Dr. Wigoda has been licensed by the states of Texas, Utah, and Florida. He is certified as a diplomat of the national board of medical examiners. Dr. Wigoda has been a member of the Texas Medical Association, and the Utah Medical Association. He is a current member of the American Medical Association.
Dr. Wigoda is a member of the American Society of Plastic Surgeons. This organization plays an important role in the continuing medical education of plastic surgeons as well as in the education and protection of the health-care consuming public.
He is a current member of the American Medical Association, the Florida Medical Association, the Broward County Medical Association, the Broward County Society of Plastic Surgeons, and The American Society of Plastic Surgeons.
Academic Appointments
Dr. Wigoda had a satellite office at the University of Miami Cosmetic Center from 1999-2002. He was appointed voluntary instructor at the University of Miami School of Medicine from 1999-2002.
Current hospital affiliations
Dr. Wigoda is currently on staff at the following hospitals:
Broward Health
Holy Cross Hospital
North Broward Medical Center
Latest News
Painless Breast Implant Surgery Dr. Wigoda's Patient Chronicles Life After Plastic Surgery
After breast implant surgery, board-certified plastic surgeon Dr. Paul Wigoda conducts multiple follow-up interviews with every Patient to ensure they have the best results possible.
Plastic Surgery's Newest Trend:
Non-Invasive Procedures
Plastic surgery has come a long way over the years, and the turn of the 21st century has brought about amazing advancements. Results that were once thought only achievable through a mythical fountain of youth were made possible by Plastic Surgery and now Cosmetic Surgery is becoming less complicated and results more attainable.
Specials
Breast Augmentation Specials
Is one of the most popular procedures performed in South Florida. Join the thousands of women who now feel more confidence in themselves.
Educational Videos
Dr. Wigoda answers the most common plastic surgery questions
Watch videos
Who Is A Candidate For Liposuction?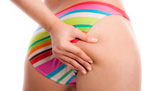 Liposuction, also caleed lipoplasty, is a surgical procedure that removes deposits of excess fat from specific areas of the body, face or neck. Liposuction can be used to slim the hips and thighs, flatten the abdomen, shape the calves and ankles or eliminate a double chin.
People of almost any age may undergo loposuction; however, patients with good skin elasticity will achieve the smoothest contour after the fat is removed. You may be a good candidate for liposuction if you desire fat is removal or contouring in any of the following areas:
• Cheeks, Chin and Neck
• Upper arms
• Breast or Chest Area
• Back
• Abdomen and waist
• Hips and Buttocks Thighs
• Inner Knee
• Calves and Ankles
Who Is A Candiate For Breast Augmentation?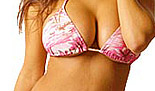 If you often wish that your breast were larger, fuller or more shapely, breast augmentation surgery may be right choice for you. Breast augmentation is a cosmetic procedure that uses implants to enlarge and shape the breasts. Your new look will bring you greater freedom with fashion and may give your self-image a boost as well.
You may be a good candidate for breast augmentation ( augmentation mammaplasty) if you have any of the following conditions:
• You are bothered by the feeling that breast are too small
• Weight loss has changed the size and shape of your breasts
• After having children, your breasts have become smaller and have lost their firmness
• Dresses that fit well around your hips are often too large at the bustline
• One of your breast is noticeably smaller than the other
• You fell self-conscious wearing a swimsuit or form-fitting top
Questions To Ask Your Surgeon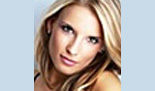 If you often wish that your breast were larger, fuller or more shapely, breast augmentation surgery may be right choice for you. Breast augmentation is a cosmetic procedure that uses implants to enlarge and shape the breasts. Your new look will bring you greater freedom with fashion and may give your self-image a boost as well.
The decision to have elective cosmetic surgery should not be taken lightly so there are many questions to ask your plastic surgeon to ensure your results. Patients who undergo cosmetic procedures successfully are very happy and grateful. However, less than satisfactory results and complications can occur. Even the most famous and experienced plastic surgeons have complications. However, as a patient, you want to minimize the chance of having a poor result. Once fact always holds true: the first time the procedure is done is your best chance at having a great result. If the procedure is not done correctly, with careful planning and with allowing an adequate amount of time for the procedure, it will not look as good as it might have. It is often difficult to correct a poorly done job. The surgeon trying to fix a problem now has to deal with incisions and scars that are present from the first surgery and with tissue or nevers that have been moved, stretched, or injured in ways that are not reversible. As a patient you are now forced to have a second or third surgery with subsequent discomfort, loss of time from work, unnecessary exposure to anesthesia, and emotional suffering because your appearance is not what you expected or hoped for.
Unfortunately, many patients shop for plastic surgeons the way they shop for clothes. They go where the bargains are and not necessarily where the quality is. Many patients don't understand exactly who they are going to see and what sort of care they will have. Their only concern is the cost of the surgery, not who is doing it or where it will be done.